Alien Infestations and Espionage Aplenty in Scourge: Outbreak Trailer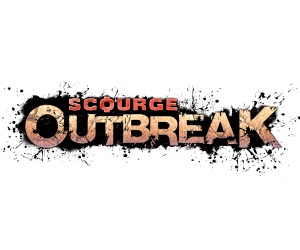 Released today by Tragnarion Studios, the trailer for Scourge: Outbreak, the upcoming XBLA, PSN and PC/Mac title, shows a whole host of problems facing humanity and the extremes they have to go to survive.
Boasting a 4 player co-op campaign, lasting over 6 hours, Scourge: Outbreak is a third-person shooter set on Nogari Island. With a whole host of aliens infesting the island, taking control of the facilities and deploying a military force, there's desperation among humanity in order to survive and overcome the extra-terrestrial threat. To survive, double-agents within the Corporation must find, and utilize, meteorite fragments that landed on Nogari. These fragments allowed the aliens to create a new power source- Ambrosia (not the custard).
With four unique characters, each boasting their own special set of skills and armaments, as well as unique flashbacks to give each character's backstory, Tragnarion have tried to set themselves aside in a very cliched and crowded market. We'll see in Q3 this year whether they achieve it, but for now, the multiplayer options (with a variety of modes for up to 8 players across 5 maps) and the aforementioned single-player and co-op experiences seem fairly fleshed out for a downloadable game. Check out the trailer below, to see if this Outbreak is infectious.