Hitman: Absolution Deluxe Professional Edition Revealed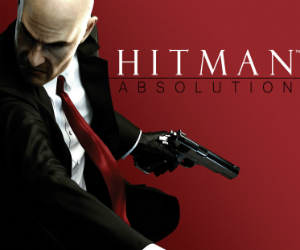 Who doesn't love a good special edition? With that in mind, Square-Enix have revealed the contents of the Deluxe Professional Edition for Hitman: Absolution.
It's looking to be a bit special too, containing the following:
10″ Agent 47 Vinyl Statue
Hard-Cover Hitman: Absolution Art Book
In-depth Making of DVD
"The Agency" Gun-Pack DLC
Were you sold by the promise of a 10 inch Agent 47, like us? If not, you can read our hands-on preview for Hitman: Absolution tomorrow. Here's a hint: It's looking bloody good. You can see the contents of the Deluxe Professional Edition below, click the image to load it full-sized.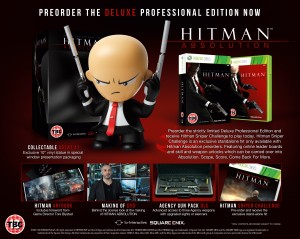 If you pre-order now, you can still get the Sniper Challenge, the stand-alone bonus. You can watch our Deputy Editor, Martin Baker, play through the Sniper Challenge below.
Hitman: Absolution will be released on November 20th for Xbox 360, PlayStation 3 and PC.