Battlefield 3 Premium Edition Revealed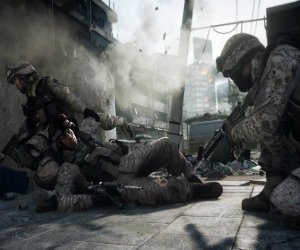 EA today revealed Battlefield 3 Premium Edition, if you're yet to pick up one of 2011's best shooters, now is the perfect time.
The Premium Edition of the game will come with surprise surprise, Premium membership, offering players all 5 expansions absolutely free.
Back to Karkand and Close Quarters are already out, with Armored Kill, Aftermath, and End Game coming with the next 6 months. A multiplayer shortcut bonus will also be included, giving players instant access to 15 pieces of equipment that would normally require a certain level of XP.
The new edition will be available on Xbox 360, PS3, and PC, so far only the US has received a price, a very reasonable $70.
Battlefield 3 Premium Edition will hit the US September 11th, Europe will receive the game September 13th.