Go Behind the Scenes of Dead or Alive 5 with Fighter Chronicles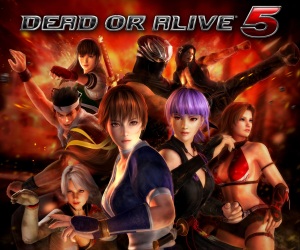 In association with IGN, Tecmo Koei have released the first episode of a new video series entitled Dead or Alive 5: Fighter Chronicles – a behind-the-scenes look at their latest fighting game.
Team Ninja take us into their studio in order to reveal how they are trying to evolve both the Dead or Alive series, and fighting games in general, with this new title. They call their new concept "Fighting Entertainment". Part of this involved making a game that was huge, exciting and over-the-top – but was accessible to both experienced and rookie beat-em-up gamers alike. Extra levels of detail in both the characters and the stages has been added to create more immersive gameplay, and make the title more of an entertainment experience than just fighting.
See episode one of the new series below and learn more about their new theories:
Dead or Alive 5 is set for release on September 25 (28th in Europe), for Xbox 360 and PlayStation 3.
Source: IGN.com