Sonic & All-Stars Racing Transformed: Limited Edition Revealed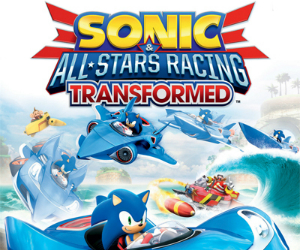 Fans of retro SEGA goodness will be pleased with the Limited Edition SKU for Sonic's latest kart-racer.
SEGA have just dropped us a line to inform us that their Limited Edition version of Sonic & All-Stars Racing Transformed consists of a lovely little bundle of in-game goodies.
Available for Preorder right now, this Limited Edition adds a new "Outrun Bay" track, with it's own Time Trials and Challenges. This track should bring back many a happy memory for SEGA arcade veterans.
Sonic's rival, Metal Sonic is also included in this bundle, bringing his very own vehicle and mod parts pack. Finally, some unique stickers will be included, for use with your in-game driving license.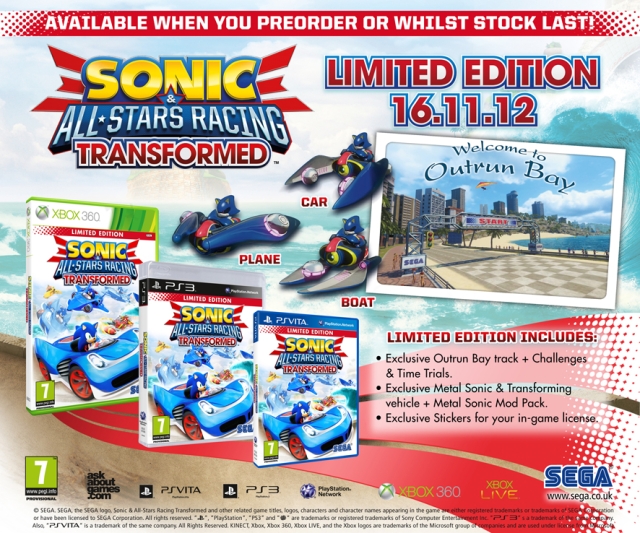 Sonic & All-Stars Racing Transformed will be available on Xbox 360, PlayStation 3 and PS Vita on 16th November, 2012.