UK Charts: Sleeping Dogs Doesn't Lie Still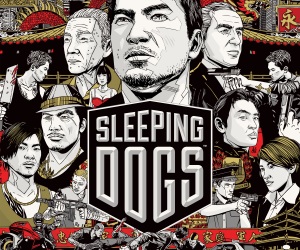 The game that everyone thought was once dead, and used to bear the moniker of "True Crime: Hong Kong", has proved that Square Enix were shrewd in picking it back up again after it was dropped by Activision.
The game has shot straight into the charts in first place, even managing to out-gun the other big new release of the week – New Super Mario Bros. 2. When your game can sell more in its launch week than a Mario title, you know you must be doing something right.
The rest of the charts still looks fairly familiar, with no other new entries, and only Sonic Generations re-entering the chart from twenty-third place. It still keeps its Olympic feel, with both official London 2012 Olympics games hanging on in the top five – but the Gold-Rush fever is bound to wear off very soon.
As always you can click the name of the game to read our review.
TW = This Week
LW = Last Week
UKIE Games Charts©, compiled by GfK Chart-Track