Borderlands 2's Bonus Fifth Character Class Detailed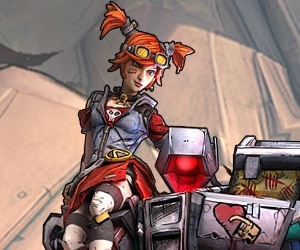 On top of the four character classes within Borderlands 2, Gearbox are making a fifth available as DLC; introducing Gaige, The Mechromancer.
If you pre-order Borderlands 2 with participating retailers, you can get Gaige free of charge through the Borderlands 2 Premier Club. Otherwise, you can grab her for 800 Microsoft Points or £7.99 on PlayStation Network or Windows PC on October 16.
Recently, 2K and Gearbox also revealed a character builder so you can plan your builds, read that full story here.
Take a look at her – as well as all the above details – below:
[nggallery id=1052]
Borderlands 2 will be released for Xbox 360, PlayStation 3 and PC on September 18 in North America and September 21 in Europe.