Limit Break Trailer Shows New Party-Based Battle System for Final Fantasy XIV: A Realm Reborn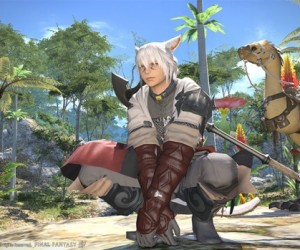 Square Enix are going Final Fantasy crazy at the moment, with the announcement of Lighting Returns, the PC release of Final Fantasy VII and the reinvention of Final Fantasy XIV.
Titled "A Realm Reborn", this is an attempt at re-energising the MMORPG that Square themselves admit was not where it should have been when it launched a few years ago. This new trailer shows the new party-based battle system coming to A Realm Reborn and is actually the full, expanded version of a short teaser released during Gamescom 2012.
We've also got some new artwork and screenshots which show the newly announced battle class, the Arcanist.
[nggallery id=1038]