The Merc-with-a-Mouth, Deadpool, Finally Gets His Own Video Game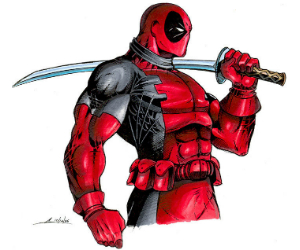 If you're a fan of comic books then chances are good that you've at least come across Deadpool once or twice. As a character, he's famous for his quick wit and clever one-liners, as well as regularly breaking the fourth wall (which means he talks directly to the reader or, in this case, the player). He's been seen before in video games, such as his hilarious appearance in Spider-Man: Shattered Dimensions, but the Merc-with-a-Mouth is finally getting his own game courtesy of High Moon Studios.
If you're one of the few people who aren't familiar with the Deadpool character, the announcement trailer for the upcoming game does a good job at summing him up; as well as getting a good number of people, including me, hugely excited.
[nggallery id=1044]
Deadpool is being developed by High Moon Studios and published by Activision, the guys behind the recently released Transformers: Fall of Cybertron. There hasn't been a release date set yet but as soon as we know, so will you.