The Best PES 2012 Players from Around the World Head to the Bernabeu – Plus New PES 2013 Trailer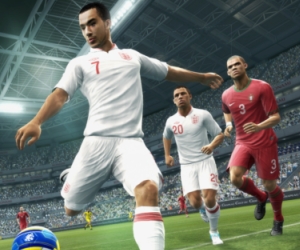 The annual PES World Finals staged by Konami will be held at the iconic stadium of Real Madrid this year – the Santiago Bernabeu.The tournament will see the very best PES 2012 players from Europe, the Americas and Japan – who have been whittled down through regional and national heats of their own.
The finals, where the best of the best come together, will be held at the magnificent stadium onSeptember 14th, with 38 competitors going for the big prize. PES fans who can't be at the event will be able to keep tabs on the progress as Konami will be holding a live-stream of the event via its KONAMI OnAir service at www.pesworldfinals.com.
The General Manager for Konami Martin Schneider said; "The PES World Finals are the culmination of a year of solid PES 2012 activity, and a chance for the best players to gather and show their skills… The Santiago Bernabeu is a ground that has played host to some of the world's greatest players in its time, so it is fitting that this year's event takes place within its hallowed walls."
To tie in with the tournament final being held in Spain, Konami have also released a new video, which showcases all of the Spanish stadiums that feature in the new game, PES 2013. See that video below:
PES 2013 will launch on PlayStation 3, Xbox 360 and Windows PC on September 21st. Release dates for the planned PSP, PlayStation2, Nintendo 3DS and Wii versions will be announced shortly