Black Ops II TV Trailer Airs, AC/DC Rock the House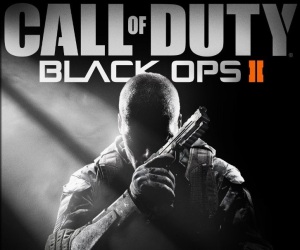 It had to happen eventually, but AC/DC's "Back in Black" blared out on TVs around the UK last night as the Black Ops II TV trailer aired.
Originally supposed to debut during the Poland Vs England World Cup Qualifier, that didn't actually take place, but the advert did still air, and we've got it for you to enjoy below.
It's hard to resist the call of duty (amazing pun, am I right?) when adverts like this one make the game look so damn appealing. But with Halo 4 and Medal of Honor: Warfighter both being released so close to Black Ops II, the question we have for you is: Which First Person Shooter are you buying, or are you buy all three?
Call of Duty: Black Ops II launches globally on November 13 for Xbox 360, PlayStation and Windows PC.