Disney Buys Lucasfilm in $4 Billion Deal That Includes LucasArts and Star Wars 1313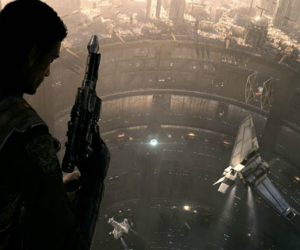 Like a fine wine, this one will mull over the coming days, but in short, the mouse now controls the Stormtroopers. Disney announced their acquisition of Lucasfilm via a press release. One of the biggest things to come out of this deal is that a third Star Wars movie trilogy is coming, with plans to release Episode VII in 2015.
However, in our world, the fact that LucasArts is part of the deal is a huge talking point. One of the big draws from E3 was Star Wars 1313. The game had many admirers because of how fluid and visually impressive it looked. Polygon reached out to a LucasArts representative on the state of the project and they said, "For the time being all projects are business as usual. We are excited about all the possibilities that Disney brings."
On a conference call today, Disney CEO Robert Iger said that when it comes to video game development, the company is looking to focus on social and mobile games, rather than console games. He added that Disney will look at console games, "opportunistically".
Two contrasting statements. With the hype that surrounds Star Wars 1313 at this early stage it does seem like it will be "business as usual", but this will run as more details on the deal are released.