GTA: Vice City is 10 Years Old, Mobile Version on the Way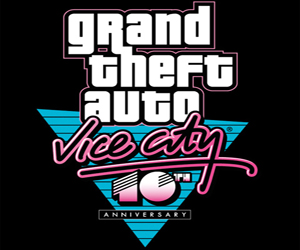 It's genuinely mind-boggling to think that Tommy Vercetti was speeding around Rockstar's Miami, so many years ago. October 29th 2002 was the date and open-world games and the Grand Theft Auto series changed for the better.
In celebration of this massive birthday, some never-before-seen artwork will be released, along with an anniversary trailer that will show off some of the most memorable moments and unforgettable tracks from the game. Rockstar Games will also be selling a limited number of Vice City merch on the Rockstar Warehouse and they'll also be conducting some giveaways in the future.
Although, I think the big news here is that Vice City will be following in the footsteps of GTA III by coming to mobile devices. We've been told that the Anniversary Edition of Grand Theft Auto: Vice City will be coming to "select" iOS and Android devices this Autumn. I would love another chance to revisit that world in the form of a sequel, but this is the next best thing to get me back in my Cheetah and listening to A Flock of Seagulls.