Get Ready to Roll with Super Monkey Ball: Banana Splitz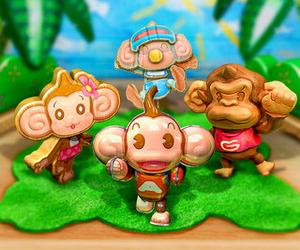 The latest entry in the popluar SEGA puzzle series has just launched on PlayStation Vita for the first time, as Super Monkey Ball: Banana Splitz has been released today.
The new title will feature around one hundred puzzle levels to play through, but best of all – it will include a new puzzle creator tool, whereby Vita gamers will be able to take advantage of their touchscreens in order to put together challenging and creative new stages to play through themselves.
And that's not all, as they will be able to upload and share their new creations with the world and friends alike, making this the first social gaming entry into the series.
See the super launch trailer below:
Super Monkey Ball: Banana Splitz is out now only on PlayStation Vita.