Silent Hill: Book of Memories Coming to Europe on November 2nd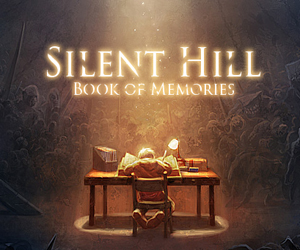 Konami have today announced that handheld horror spin-off Silent Hill: Book of Memories will launch in Europe on November 2nd.
Taking a completely different route to anything the franchise has seen before, Book of Memories is an isometric dungeon crawler set in the Silent Hill universe, and comes with a host of features you'd be more likely to find in your average Diablo-clone than a survival horror. Customisable characters, levelling up, special attacks, challenge rooms, in-game shops and, of course, loot.
Beginning when your teen of choice receives the titular tome for their birthday from an anonymous sender from Silent Hill, the game follows your descent into a nightmare world filled with faceless nuns, two-headed dogs and lots and lots of knives. The campaign is fully playable in co-op and, despite the change of direction, manages to remain faithful to the look and feel of Silent Hill. A score by 'Dexter' composer Daniel Licht adds to the creepy atmosphere and injects Book of Memories with that essential atmosphere.
Check out the announcement trailer below and get ready to return to Silent Hill…
Silent Hill: Book of Memories is being developed by WayForward Technologies and developed by Konami Digital Entertainment GmbH exclusively for the Playstation Vita. The demo is currently available to download from the Playstation Store. It will launch in the US on October 16th and in the UK and across Europe on November 2nd.