Sleeping Dogs: Three Pieces of DLC Out Today – and One is Free!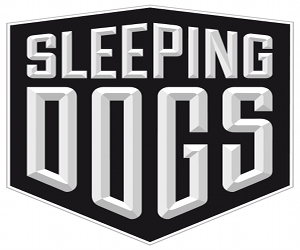 Sometimes all you need is a fresh start, a new direction, a change of tack. Take United Front Games' Sleeping Dogs, which began life way back when as True Crime: Hong Kong, the follow up to a craptacular series of under-achieving GTA clones that began with True Crime: Streets of LA in 2003.
Hong Kong was dropped in 2010 by Activision for being "nowhere near good enough" and consequently picked up a little while later by Square-Enix, who put their faith in United Front Games and helped them to create what went on to be a very successful title.
The other day we brought you news that the first major expansion would feature zombies (seriously), but in the meantime United Front Games are also being generous with their smaller content packs. There are three items available to download as of today, the details of which are as follows:
The Street Racer Pack is priced at 320 MSP for Xbox 360, or £2.39 on PC and PS3 (or $3.99) and includes a new "Dragon" riding outfit (jacket and helmet) and a new "Sting" motorcycle; it also features three new races: "Kamikaze", a breakneck race along the winding tracks of Victoria Peak; a motorcycle endurance race called the "Cross Island Enduro"; and a high-speed boat race dubbed "Harbour Run".
The Tactical Soldier Pack comes with an assault rifle outfitted with an under-barrel grenade launcher (hint: it's the same gun as you get to use in the Funeral and Civil Discord missions in the main game), and a tactical outfit that offers a huge amount of physical protection. This DLC is priced at 160 MSP, or £1.19 / $1.99.
And finally, the free community pack is also available, featuring content created by the team at United Front Games as a gift to the community. Aww. In the pack you'll receive a UFG T-Shirt (which, interestingly, is the same T-Shirt worn by United Front staff), a luchadore mask and a compact, environmentally-friendly car. Nice.
All three packs are available to download now from Xbox Live and Steam (and PSN if you're in the US), and from PSN tomorrow.