Sonic's First Mobile Only Outing Available Now – Are You Ready to Jump?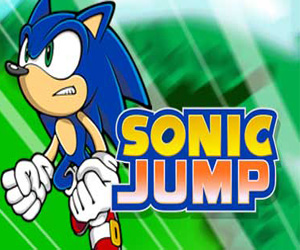 Sonic has today made his mobile only debut in pick up and play title Sonic Jump.
Sonics first title developed specifically for a mobile platform landed on the App Store today in the form of Doodle Jump lookalike Sonic Jump. It looks a lot like doodle jump, only with added Sonic flavoured awesome sauce.
The new game features all the props you are familiar with from Sonics past, springs, spikes and the enemies all make this a proper looking Sonic game, indeed, it actually looks like good fun. Developers "New Digital Studio" have even included Boss Battles, in a jumping game! Whatever next.
You can check out Sonic Jump on the App Store now for £1.49, there is no word as yet on a release for other mobile platforms, but if this is a success you can be sure it will make the jump, if you'll pardon the pun.
Check out the trailer, below!