New Wreck-It Ralph Character Art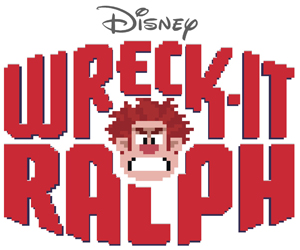 Forget The Avengers, forget Batman, the film that gamers are eager to see is Wreck-It Ralph. The film which references numerous video games, new and old, is coming out later this year, but today Activision has brought us some character art for the upcoming video game adaptation.
In the game, Ralph is an arcade video game villain that is keen to be loved rather than loathed. A Cy-Bug infestation is after breaking out and Ralph teams up with the protagonist of Ralph's game, Fix-It Felix Jr to stop the carnage. You can see some of the stunningly designed art below including Ralph himself, Fix-It Felix Jr, Vanellope and Ralph in a Master Chief style get-up.
Sure, video game adaptations of movies sometimes leave a lot to be desired, but there might be some interest here with the video game theme already established. It is strange that it's coming out on Wii instead of Wii U, but maybe that announcement is saved for a later date. Until then, have a look at the gorgeous character art from this upcoming title from Activision.
[nggallery id=1079]
Wreck-It Ralph is set to release in February 2013 for the Nintendo Wii, 3DS, and DS