WWE '13 Stone Cold Collector's Edition Sold Out, Pre-Order Bonus' Detailed Within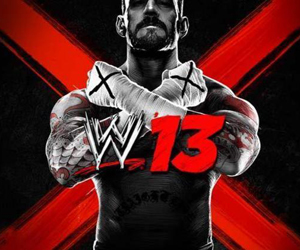 Even today, "The Rattlesnake" Stone Cold Steve Austin's popularity is unparalleled, it seems. THQ has announced that the Austin 3:16 Collector's Edition of WWE '13 has sold out in GAME shops across the UK, a whole three weeks before the game actually comes out!
The much sought after package features; a hand-signed art card from Steve Austin, exclusive in-game attire, an in-game version of his quad bike ring entrance from mid 2000s and the fourth disc in the Austin retrospective DVD – Stone Cold Steve Austin: The Bottom Line On The Most Popular Superstar Of All Time.
Those that pre-order WWE '13 from GAME now, can still pick up a little trinket in a CM Punk t-shirt. But, that is while stocks last, so don't sit on your hands. Over on Amazon.co.uk, customers who pre-order will get the Prima WWE  '13 "Attitude Era" Digital Guide. Pre-ordering at HMV will get you a unique Live The Revolution wrist band – which is the game's tagline – and a Best Of Raw Volume 1 DVD. Grainger Games are just offering the wrist band as a pre-order bonus.
Stone Cold may be sold out, but you've still got plenty of choice on where you want to pre-order THQ's upcoming WWE '13.
WWE '13 is set for release on 2nd November for Xbox 360, PlayStation 3 and Wii