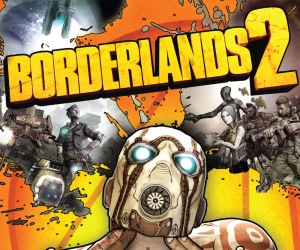 Outspoken industry figurehead Randy Pitchford – CEO and President of Gearbox Software – has stepped out to confirm that the Borderlands 2 developers definitely won't be porting the title over onto the new Wii U console.
As reported in an interview by VG247.com, Pitchford went on to state that his company did consider adapting the game onto Nintendo's new machine, but were put off by the lack of "OMG" features that they could add into the game.
"We get asked if there is going to be a Wii U version of Borderlands, and the reason why there's not is because we couldn't think of a natural, obvious, 'OMG, I want that for what the Wii U brings to the table' feature."
But the company is also working on the long-awaited Aliens: Colonial Marines, and Pitchford thinks that the film series – and its famous bleeping motion tracker in particular – will make much better use of the touchscreen gamepad.
"But with Aliens, the first thing we thought was 'Holy shit, I can have a motion controller in my hands!' When it's there in my lap it feels like I'm part of the movie."
The thought of being able to look at the gamepad and track Aliens on your own personal motion tracker sounds like a fantastic feature, and very creepy to boot! And it will also help replicate the whole feeling of having to look down to check the tracker, and look back up quickly at the screen as an Alien closes in on you.
Borderlands 2 is out now on Xbox 360, PlayStation 3, PC and Mac.