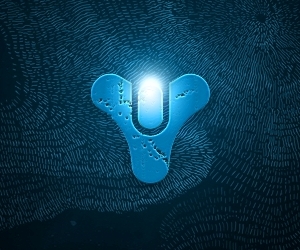 Ever since Bungie handed over the Halo reins to 343 Industries and headed off into the sunset to seek pastures new, the games industry has waited with baited breath for concrete details about the oft-whispered Destiny. Well, now we have them and we have to be honest, we're pretty excited.
Set in the distant future, the sci-fi fantasy MMO is Bungie's most ambitious project to date, featuring deep social elements and a vast universe that they hope will be "as deep, tangible and relatable as that of the Star Wars franchise." Hell, if you're going to aim, aim high. Mixing shades of high-concept science fiction and old school knights-versus-monsters fantasy, Destiny focuses on five key values: Adventure, Camaraderie, Hope, Fun and Discovery – at least according to the PR blurb splattered on several of the images.
The story summary, posted on All Games Beta, reads:
Our story begins seven hundred years from now in the Last City on Earth, in a Solar System littered with the ruins of man's Golden Age.

A massive, mysterious alien ship hangs overhead like a second Moon. No one knows where it came from or what it's here for, but only that it's our protector.

Meanwhile, strange, alien creatures creep in from the edge of the universe, determined to take Earth and the Last City.

We are young 'knights' tasked with defending the remains of humanity, discovering the source of these monsters and – eventually – overcoming it.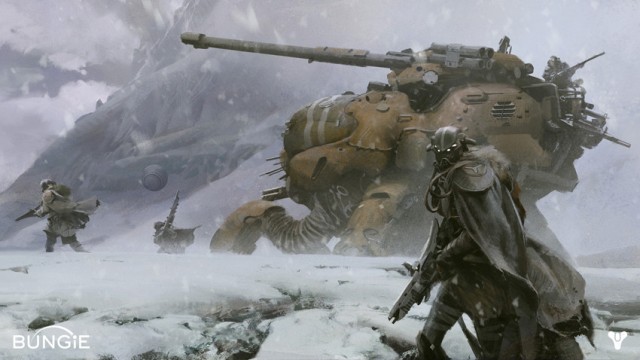 We don't yet know exactly what to expect from Destiny. Bungie are renowned for their gameplay – the original Halo trilogy, along with Reach, boasted some of the finest campaigns the FPS genre has seen, but the overriding narrative itself was occasionally bogged down either by a lack of real direction or an over-reliance on posturing heroism. But Destiny looks different; original and intriguing, with a unique art style clearly influenced by Star Wars and Halo itself, among others. Let us know what you think – are Bungie aiming too high? Or can they really create something that has the same impact on the industry as Star Wars once did?
We'll keep you up to date as more information becomes available, but in the meantime head over to All Games Beta and check out the gorgeous concept art on display.