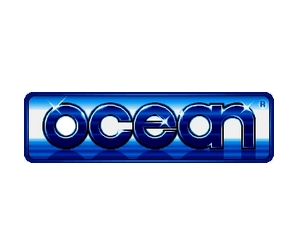 Help fund a new book that details the story of the popular UK publisher/developer.
Gamers who grew up in the Home Microcomputer era of the Spectrum ZX, Commodore 64 and Amstrad CPC may well fondly remember the games of UK-based publisher/developer Ocean Software.
Established in 1983, the Manchester-based outfit were famous for their movie licenses and arcade conversations up until 1996, when they were purchased by Infogrames and rebranded as Infogrames UK in 1998. Technically, these days they are now part of Atari, Inc who had purchased Infogrames in 2009.
For those who loved games such as Batman: The Caped Crusader, Head Over Heels, the SNES port of Doom and many more games; a new Kickstarter project, initiated by Retro Fusion magazine aims to bring back all those happy memories.
Titled The History of Ocean Software, this proposed full-colour glossy 300-page tome hopes to document the companies rise and fall of the popular software house, via words written by those who actually worked there, plus tons of images including photos, concept art and sprite artwork – Some of which has never been publicly available.
The project's Kickstarter is looking for £12,000 by Friday December 4th and already they are almost halfway there with £5,261. As is the norm with Kickstarter pledges, a variety of rewards are available depending on your donation – Items such as signed copies of the book, framed posters of classic Ocean boxart and even a special "Gold" version of the book that is individually numbered.
With 21 days left, we wish Retro Fusion the best of luck with the project!