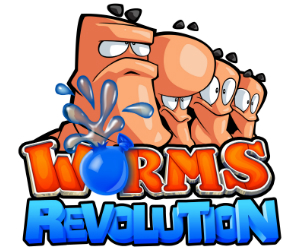 Team 17 have today revealed that the all new Medieval Tales DLC pack will be released tomorrow on all the platforms the game is currently available for.
We rather liked Worms Revolution when it released back in October, and team 17 is keen to keep us coming back for more with the release of a third chunk of DLC for us to sink our teeth into tomorrow.
Following on from the Mars and Funfair themed add-ons already released, the Mediaeval Tales Pack will add 10 all-new medieval single player quest missions, a new medieval theme that can be used in local and online matches, 5 new hats for your worm team to try on, and something that is always fun to have a play with – 3 new speechbanks, so if you've ever wanted your worms to sound like a Hero, Hostage or Villain, well, now they can.
Worms Revolution is available now for PlayStation 3 (via PlayStation Network),  Xbox 360 (via Xbox LIVE Arcade) and PC (via Steam)