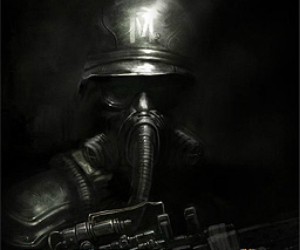 2010's Metro 2033 was a surprise hit on Xbox 360, despite being based on a Russian novel that not many gamers had even heard of. The story of a post-apocalyptic Moscow where survivors huddled in the underground metro tunnels to escape the inhospitable surface, Metro 2033 presented a serious challenge in a world where mutants roamed the darkness and bullets were the highest form of currency.
It's success led to a green-lit sequel, originally named Metro 2034 after Dmitry Glukhovsky's sequel despite having nothing to do with the second novel. The name was later changed to Metro: Last Light and the game was pushed back from a late 2012 release date to March 2013 to give the developers 4A Games more time to polish and perfect.
This new live action trailer shows a glimpse into the dark world of Glukhovsky's Russia, centring on a Preacher who once predicted the end of the world and has now earned a cult following since his vindication.
Metro: Last Light will be released in March 2013 on Xbox 360, Windows PC and PlayStation 3.