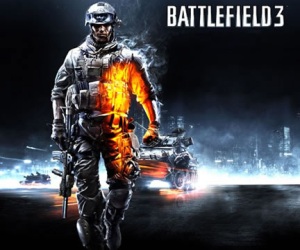 Since EA acquired DICE back in 2004, the developer's main output has been in the form of Battlefield. Whether it be Bad Company, the core series, or DLC packs, the studio has been pumping out FPS content for the best part of 8 years. However, EA's vice-president Patrick Soderlund was recently talking to OXM and insisted that DICE are so much more.
One title from the Swedish developer that has some what of a cult status is Mirror's Edge. Soderlund was asked by OXM if games like the First Person Runner were risky when series' like Battlefield were bringing in plenty of cash.
"Well it depends, right? Maybe it is and maybe it isn't. It's also important for us – the DICE guys are roughly 300 people in the Stockholm studio; not all of them are working on Battlefield things, and that's intentional, because we don't want to become a Battlefield factory. The minute we start saying 'you're going to make a Battlefield game for the rest of your life', they're going to go some place else. So for them to make great Battlefield games there need to be other things for them to do as well. That's why we have people who move around quite a bit. And then obviously we have a boatload of people that just want to make Battlefield because they love it.
Now, albeit for me and the entire Internet to jump to conclusions, but – MIRROR'S EDGE 2 IS ANNOUNCED!
Without being facetious, when prominent figures in EA say things like this, it benefits their public standing, greatly. A large portion of the gaming community sees them in a negative light, but when the vice-president is claiming that they don't want talented studios like DICE to be working solely on the Battlefield IP, people can relax a bit.
I'd love to see more content from the studio that doesn't revolve around Battlefield. It doesn't necessarily have to be related to the parkour antics of Faith, either.