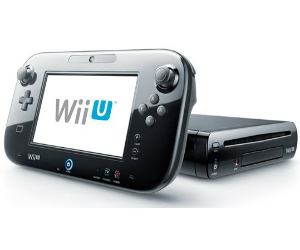 Preordered a Wii U? Can't decide if you want to get Nintendo's new console? Allow GodisaGeek.com to help you reached an informed decision with our Wii U guide!
There are two reasons why the 30th November is important to European gamers. Firstly, Nintendo's newest console, the Wii U is released. Secondly, the Wii U's release hails the beginning of the next console generation.
Even though we are weeks away from release, there are many things we still don't know about the system. However, we're here to inform you of everything we do know. There's a lot of information to run through, so let's get things started.
The Console:
We know that the Wii U will be Nintendo's first HD system; that is to say, it supports a resolution of up to 1080p. In terms of video output, the system can be connected to your television via Standard Definition cables (Composite and RGB) and High Definition methods such as Component and HDMI 1.4 (it's interesting to note that version 1.4 of the HDMI cable specification supports 3D displays, it remains to be seen whether Nintendo will take advantage of this at a later date). The system supports 6-channel (5.1 surround) audio via the same HDMI cable, although there doesn't appear to be any other method of multi-channel audio output; so there's no separate optical or coax digital audio option.
In terms of power, the Wii U is based around an IBM-developed Power Architecture with a multi-core processor, and an AMD Radeon graphics processor. Unfortunately neither Nintendo, IBM nor AMD have released the numbers. Needless to say, it will probably be less powerful than Sony and Microsoft's next consoles, but it's worth remembering that the Wii U will need to have enough power to run both a 1080p television display and the 854 x 480 resolution display on up to two Wii U GamePads, so it's not going to be a slouch in terms of power, but whether it has enough horsepower to last the generation remains to be seen.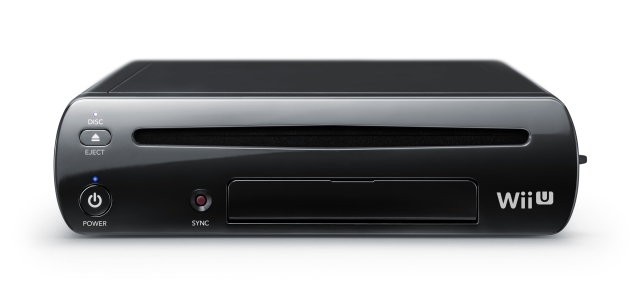 There are two versions of the Wii U available at launch. The Basic Pack, which includes:
White Wii U with 8GB of internal storage
1 x Wii U GamePad
1 x Wii U Stylus
1 x Wii U AC Adaptor
1 x Wii U GamePad AC Adaptor
1 x 1.5 metre HDMI cable
The Premium Pack contains the following:
Black Wii U with 32GB of internal storage
1 x Wii U GamePad
1 x Wii U Stylus
1 x Wii U AC Adaptor
1 x Wii U GamePad AC Adaptor
1 x 1.5 metre HDMI cable
1 x Wii U GamePad Stand
1 x Wii U GamePad Cradle
1 x Wii Sensor Bar
Nintendoland Game
It's worth noting that both consoles are backwards compatible with Wii games, but those with the Basic Pack will need to purchase a new Wii Sensor Bar, or use one from an existing Wii.
The Basic Pack currently has an RRP of £249.99, while the Premium Pack has an RRP of £299.99.
Controllers & Peripherals:

If you hadn't noticed already, the big innovation with the Wii U is the all-new GamePad tablet controller. While offering a button configuration similar to modern consoles, the big draw is its touchscreen display. A resistive, single-touch display (like the Nintendo DS and 3DS systems) it will display content at a resolution of 854 x 480.
The Wii U will also make use of a more conventional Wii U Pro Controller, a pad remarkably similar to that of the Xbox 360, only with the face buttons and right analog stick positions reversed. Hopefully, it should get more use than the original Wii's Classic Controller, and should provide developers with a more standard configuration for their games.
Of course, let's not forget that the Wii U is backwards compatible with most, if not all original Wii peripherals such as the Wii remotes (more specifically the MotionPlus flavoured remotes), Wii Fit Balance Board, and original Classic Controllers. Even some of the new Wii U games support these control methods, a boon for those who already own the Wii.
For those who are running out of storage space, Nintendo have kindly enabled Wii U owners to be able to connect USB hard drives to the system. Disks up to two terabytes (2TB) are supported, and although externally powered drives are recommended, hard drives powered by a USB connection can be used with a USB Y cable (similar to this). In this configuration, two USB ports on the Wii U are used; one for data and the other to provide power to the hard drive.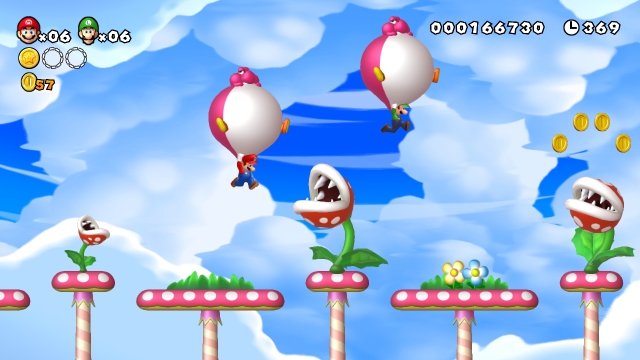 The Games:
The following games have been confirmed by Nintendo as being available on the Wii U's release date of 30th November:
Nintendoland
ZombiU
New Super Mario Bros. U
Call of Duty: Black Ops 2
FIFA 13
Mass Effect™ 3: Special Edition
Nano Assault Neo
Trine 2: Director's Cut
Toki Tori 2
The following games will be released in the "Launch Window" of between the start of December, 2012 and end of March, 2013:
NBA 2K13
007 Legends
Call of Duty: Black Ops II
Transformers Prime
Skylanders Giants
Cabela's Dangerous Hunts 2013
Monster Hunter 3 Ultimate
Disney Epic Mickey 2: The Power of Two
Madden NFL 13
Runner2: Future Legend of Rhythm Alien
Tekken Tag Tournament 2
Tank! Tank! Tank!
Rise of the Guardians
Ben 10: Omniverse
Family Party: 30 Great Games Obstacle Arcade
Ninja Gaiden 3: Razor's Edge
Sing Party
LEGO City: Undercover
Game & Wario
Aliens: Colonial Marines
Sonic & All-Stars Racing Transformed
Warriors Orochi 3 Hyper
Darksiders II
Assassin's Creed III
Just Dance 4
Marvel Avengers Battle for Earth
Rabbids Land
Sports Connection
Your Shape: Fitness Evolved 2013
Scribblenauts Unlimited
Game Party Champions
Batman: Arkham City Armored Edition
Transferring Date From Wii To Wii U
Those of you with Wii consoles already might want to transfer your Wii data to your shiny new Wii U console, but in true Nintendo style it's not exactly simple to do and you'll need both consoles present and connected to the internet. You'll need to insert an SD Card with a minimum of 512MB of free space into your Wii U and load a "System Transfer" utility. This will install something on the SD Card. When it's done, you must insert the same SD Card into your Wii, and download a System Transfer application from the Wii Shop Channel.
Once you've installed the System Transfer application onto your Wii and have run it, it will download all of your content onto the SD Card, so it can then be reinserted into your Wii U and complete the transfer. The transferred data will be removed from the Wii as part of the move, and you'll now be able to access it from the Wii U.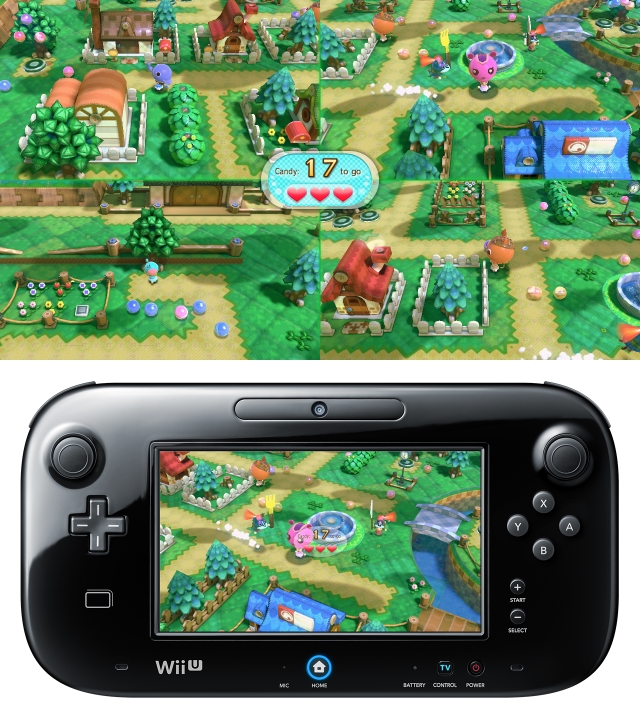 GodisaGeek.com Preview Coverage:
Earlier this year, I was very lucky to get extensive hand-on time with the Wii U console and most of its launch and demo titles. You can read all about my experiences in the following articles:
Wii U Third-Party Titles Preview
Wii U Preview: Ubisoft Hands-On
Wii U Preview – Hardware Impressions & Summary
And that's it for now, any questions – feel free to add them via the comment section below. You can expect a whole heap of Wii U reviews here in the coming weeks and months, so keep your browsers locked on GodisaGeek.com!