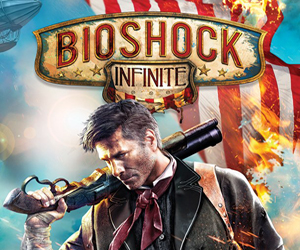 Earlier this month, when 2K Games and Irrational revealed the box art that they were planning to use for the much-anticipated upcoming title, Bioshock Infinite, there was a huge fan outcry as it was branded as dull, generic and even sexist – leaving out the main female protagonist who has been seen in all of the trailers for the game.
Studio head Ken Levine has obviously noticed the disappointment of their fans – who have been waiting patiently for the game for quite some time. In a move to help ease their disdain, 2K Games will print a reversible front cover for the game, that on one side will use their original design for the cover, and on the other side it will feature one of six designs – with the final decision being made by fans via a poll on the Irrational Games website.
See the different options below, design 4 is currently well in the lead, with 6 in second place:
[nggallery id=1176]
Bioshock: Infinite will be released on March 26 on Xbox 360, PlayStation 3 and Windows PC.