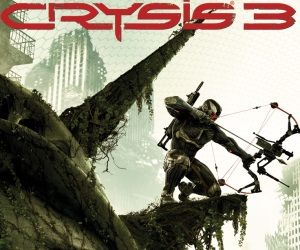 It is time to start building a new PC with some serious muscle, because Crytek has today confirmed that Crysis 3 will be released on February 19 in the US and February 22 in the Eurozone.
This news bombshell was dropped by Crytek big cheese Cevat Yerli last night at an EA preview soiree. It was also confirmed that the game will not support Windows XP, and will require at the very least a DirectX graphics card with at least 1GB of video RAM.
Perhaps coolest of all is the news that a cinematic video series is in the works, handled by none other than Albert Hughes – one half of the Hughes Brothers directorial duo, responsible for seminal MC Eiht-starring hood movie Menace II Society. The video series is entitled "The 7 Wonders of Crysis 3".