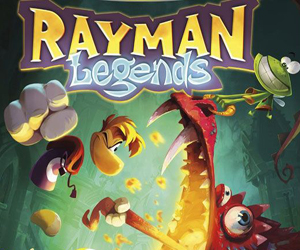 Originally a Wii U launch title –  then delayed 'till the vague Q1 of 2013, the world rejoiced when one of the most anticipated titles for Nintendo's latest hardware finally got a release date of February 28 in Europe. But, wait…it's been delayed AGAIN!
Noooooooooooooooooo…oh wait, it's actually just been delayed by one day, no biggie. We have learned through Official Nintendo Magazine, that the sequel to Rayman Origins will be coming to European Wii U owners on March 1, 2013. If you've waited this long, a day won't kill you.
Anyway, you're all busy playing the demo that popped up on the eShop, so exhaust that until you get to jump around with the limbless wonder and all of his buddies, next year.
Rayman Legends will be released on March 1 in Europe and February 26 in North America for Nintendo Wii U