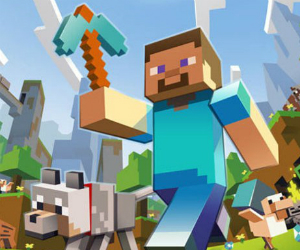 I say this a lot, but how do these people find the time to do these things? Whether it's a highly complex LittleBigPlanet level, a stellar Trials Evolution track, or in this case, a 1:1500 scale model of the world in Minecraft.
PCGamer spotted something that Minecraft player lentebriesje is working on and this is definitely worth spotlighting. You can check out pictures of the proposed project, two of which are below, courtesy of PCGamer. Right now, you can download North America, South America, Europe, and Australia.
How? Just…how? The time, effort and dedication is incredible. Also, the attention to detail. More often than not, I can get distracted by something whilst in the middle of a sentence. It's not a regular occurrence, but it does happen every so-….what was I saying?
[nggallery id=1193]
Minecraft is available now for Windows PC, Xbox 360, iOS and Android