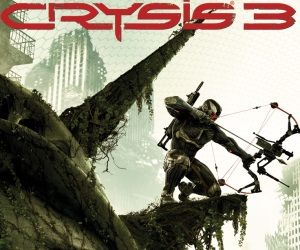 The ultimate weapon in the Crysis universe is the nanosuit. The nanosuit's purpose – for those that aren't informed – is to to allow humans to wreck all kinds of fools, in areas that would be dangerous, without it. EA has just announced that fans of the Crysis series will be able to get their first taste of Crysis 3's nanosuit in the upcoming beta for the game.
If you're eager to kick some alien ass a little earlier, all you have to do is go to the Crysis 3 beta sign up page and enter your details. It couldn't be easier.
The series has always been known for pushing consoles and specifically PCs to reach maximum power, so great things are expected of the next instalment in the franchise which sees a release, next month.
Crysis 3 will be released on February 22 in Europe and February 19 in North America for Windows PC, Xbox 360 and PlayStation 3