First Details Released of Suda 51's Killer Is Dead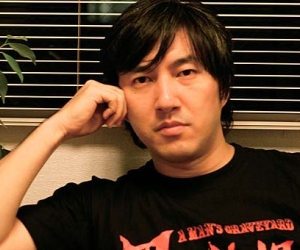 Expect tons of violence, and probably a lot of insanity.
The works of Goichi "Suda 51" Suda can be described as videogame Marmite; a delicacy for some, yet too strange for some people's palates. As a fan of Grassshopper Manufacture and Suda 51 himself, please join me in a collective shriek of joy as we find out about their latest game, Killer Is Dead.
Translated by Polygon from an original interview with popular Japanese magazine, Famitsu; the next collaboration between Grasshopper and Kadokawa Games (who also assisted with last year's cult favourite Lollipop Chainsaw) will be another assassin-themed titled, along the lines of Killer 7 and No More Heroes.
Like those previous games, Killer Is Dead will employ the use of the unique shaded graphical style those games are known for – But it won't be a followup to either game. Your protagonist this time around is 35-year old Mondo Zappa (no relation to Dweezil or Moon Unit), as assassin (also known as an Executioner) in a near future world of consumer space travel and cybernetic enhancements.
Armed with a sword and a customisable cybernetic gun embedded in his arm, he is able to absorb the blood of fallen enemies an use it to power up his sword attacks. He'll need these as he travels the world, killing other assassins.
…Well that's me sold.
Killer Is Dead is scheduled for a Summer release in Japan. A Western release date has yet to be announced.