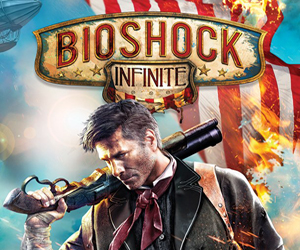 When the first BioShock was released back in 2007, one of the most interesting aspects of the story was the underwater city of Rapture. Learning how it had managed to exist totally separately from the rest of the world, evolving differently from everything else while still maintaining a semblance of similarity, was one of the obvious draws of the story.
Irrational Games are set to do that exact same thing again, this time with the floating city of Columbia. We hardly know anything about the city that, come the end of March, we'll be spending a vast majority of our gaming time in, but 2K games are attempting to remedy that with a faux-documentary detailing some of the history of the revolutionary city-in-the-clouds.
Hopefully we get some more of these videos, but we can only hope.
BioShock Infinite is due to be released on 26 March on Xbox 360, PlayStation 3 and Windows PC