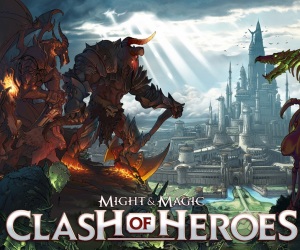 The latest Might & Magic: Clash of Heroes trailer has been release, focussing on the new iOS version.
If you don't know what Clash of Heroes is, the trailer will help – but it's a role player adventure game, previously released on Nintendo DS, with a hi-def version hitting Xbox LIVE Arcade and PlayStation Network in 2009.
It's great to see games like this coming to iOS, as the platform has proved it can really keep a gamer happy, with games like Bastion performing excellently on iPad.
Anyway, the trailer is below, so enjoy – and let us know if you're planning to try out this new iOS version.