The Godcast: Season 4 Episode 27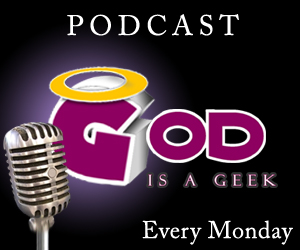 Adam has spent too long in the sun, so Calvin, Ryan and Joe are going to have to put up with a little bit of crazy on this Monday's edition of The Godcast.
Plenty of Sony news this week, before the speculation turns to "Xbox Infinity"…or 8…or whatever it's called.
Making up for last week, Adam has played lots of games, but Ryan has been to Ubisoft Paris and has plenty to discuss too. Joe has spent a good 200 hours (he claims!) playing Skyrim again, whilst Calvin's hardcore credentials are called into question as he is temporarily nicknamed "Casual Calvin".
If you want to follow any of the guys on Twitter, it's pretty easy to do so. Adam is @JebusF, Calvin is @CR, Ryan is @FoolishUK and Joe is @Joco182.
Another chance to win a game this week, as you can win a copy of Prototype 2 on Xbox 360, listen to the end for how to win and get your friends listening and subscribing, so we can bring you bigger and better prizes!
Show Notes
Please remember to rate us in iTunes too (it only takes a few seconds!), as that makes us very happy.
Subscribe to the GodisaGeek podcast via iTunes or Feedburner, or download the MP3 file (right click, then save).