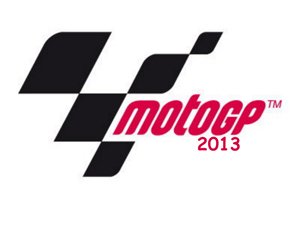 Fans of unbelievably fast bikes – this one is for you – because today PQube have announced that a new MotoGP game – fully licensed, no less, will be released THIS YEAR (the clue is in the title). Although we don't have a firm release date, it has been developed along with Milestone and will be available for Xbox 360, PlayStation 3, PS Vita and Windows PC, stacked to the brim with the following features:
Official MotoGP – this gives you the unique opportunity to experience the 2013 MotoGP Worldwide Championship. You can also try the exclusive IRTA Test or instantly hit the track for a Quick Race.

Career – the revamped career mode puts you into the shoes of your favourite riders, mixing third and first person elements!

Multi-player re-creates exciting events – inspired by reality. Play online with your friends or against the Rest of the World.

MotoGP™13 includes all the official tracks and riders of the 2013 MotoGP season. The game was built from the ground up using a brand new game engine, which brings a whole new level of realism to elements such as graphics, physics, bikes, environments and in-game sound.
MotoGP 2013 will be released in 2013 for Windows PC, Xbox 360, PlayStation 3 and PlayStation Vita