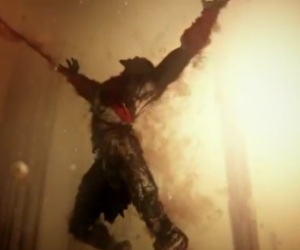 The angry one is nearing his return. With the hype that surrounds many of the other games coming out in Q1, I'm sure the God of War is none too pleased that he's getting overlooked by some. There's no better way to get people focused on Kratos' comeback than by releasing a short, little teaser trailer.
Over the last number of months, all of the hoopla on God of War: Ascension was fixed squarely on the multiplayer component of the Sony Santa Monica offering. But, let's be honest, we'll all go back to that world to tear up fools in singleplayer.
One of the things that interests me about Ascension is that Kratos is meant to be a bit more sensitive and not as shouty, or cross. However, judging by this 39 second bit, the anger still seems to be present for the pasty lad.
Watch the short teaser below and get pumped for this PlayStation staple's return in March.
God of War: Ascension will be released on March 15 in the UK, March 13 in the rest of Europe and March 12 in North America for PlayStation 3