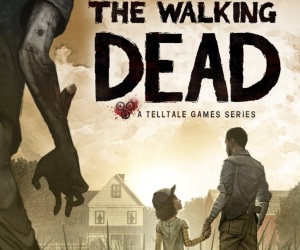 Getting the Game of the Year award at the VGAs is fine, but getting Game of the Year from GodisaGeek, now that's the award you really want! The Walking Dead cleaned up in numerous publications' end of year awards for 2012, and rightfully so. The engrossing story had people on the edge of their seat until the amazing finale.
The second season of the game has been the topic of conversation ever since Telltale announced it a few months back, and it looks like we may be waiting a while until we're transported back into that world. In an interview with Redbull UK, Telltale Games' CEO Dan Connors said that the studio are in the very early brainstorming stages.
"Right now we are just starting to form the concept for season two. This all remains to be seen but we are definitely figuring out how to carry the saves over."
Of course, one of the best things about The Walking Dead is being able to compare your choices with your friends'. The idea of carrying saves over to the second season has always been tossed around, and to see it become a reality would be truly fantastic.
The Walking Dead is available now for Windows PC, Mac, Xbox 360, PlayStation 3 and iOS