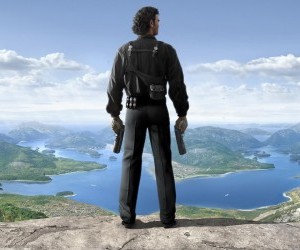 Co-founder of Avalanche Studios Christofer Sundberg, has given fans of Rico Rodriguez even more to get excited about, following on from last week's report of his LinkedIn profile.
On Instagram, Sundberg posted an image of an as-of-yet unannounced game that the developer has been working on with the following quote;
"We're making awesome games at #avalanchestudios! This year will be awesome! #yearoftheavalanche"
There's a possibility that this is in fact Just Cause 3, as has been rumoured. However, Avalanche are also supposedly working on a title under the Mad Max banner, and the image could easily be for either game.
There's very little doubt that this isn't a next-generation effort from the studio, and I can only hope that it is for Just Cause 3. I want more open world madness!
[nggallery id=1311]