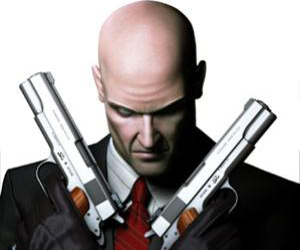 D'ya remember the 2007 film Hitman? Some of you may not. Basically, it was based upon Square Enix's favourite baldy, grossed $100 million across the globe and was universally panned.
For some reason, Fox International Productions want to give the barcoded one, another shot. They're looking to reboot the series, with star of Fast and The Furious Paul Walker, in the role of Agent 47. The movie – aptly titled, "Agent 47" – has been penned by writing duo behind the upcoming A Good Day To Die Hard, Skip Woods and Michael Finch. The film's director, Aleksander Bach, has never worked on a feature length presentation prior to this. His previous credits include Mercedes and Nike ads, to name a few he's done.
Shooting will begin in Berlin and Singapore this Summer, as Deadline reported. This will coincide with the end of Walker's press tour for Fast 6.
Man, video games movies are cropping up a lot lately. Whether it's Assassin's Creed, Splinter Cell, or a multitude of other IPs, it seems that Hollywood is keen to start taking the medium we love, seriously…or, maybe they think they can make some cash off of us.