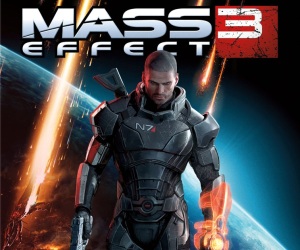 The final chapter of Commander Shepards epic six year journey is edging closer, with the impending release of Mass Effect 3: Citadel, the final piece of the DLC jigsaw puzzle for 2012's Mass Effect 3.
The final chunk of Mass Effect 3 DLC will land on March 5th, exactly a year on (give or take a day) from the release of the game itself. Has it really been a year? And has it really been six years since we first set foot on the Normandy? Jesus…
"The team has poured heart and soul into Mass Effect 3: Reckoning and Mass Effect 3: Citadel. As the launch of these chapters near, the feeling around the studio is bittersweet," said Casey Hudson, Executive Producer of the Mass Effect series. "We have always been humbled and driven by the passion of our fans for the Mass Effect trilogy. We hope fans will enjoy spending more time with some of their favorite characters — we have certainly enjoyed spending time creating them. We're excited to release this final sendoff for the trilogy and move forward into the future of the Mass Effect universe."
In Mass Effect 3: Citadel, you and your Shepard will explore a vast space station, while being given the opportunity to reconnect with some iconic characters from Mass Effects past.
EA has also revealed that Mass Effect 3: Reckoning, a multiplayer DLC pack that will add new weapons, character kits and maps to the games multiplayer experience. Bioware have been busy! Mass Effect 3: The reckoning will land slightly earlier, on February 26th – with the best news being that it will be free to download for a year after it releases. Free swag!
Check out the screens below, and feel free to let loose your memories of the three part Mass Effect adventure in the comments section.
Mass Effect 3: Citadel will be priced at 1200 MS Points on Xbox 360, and £11.99 on other platforms.
[nggallery id=1333]
Mass Effect 3 is available now on Xbox 360, PlayStation 3, Wii U and Windows PC