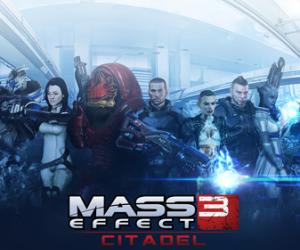 There's nothing like using the word "free" to get people's attention, and BioWare have done exactly that, as they're offering the soundtrack to the latest (and final) DLC for Mass Effect 3 to anyone with an EA account for free.
Most of you will already have an EA account, whether it's from logging into Battlefield 3 or FIFA 13, or…well, yeah – Mass Effect 3. So head on over to this page, log in, then download it. For those that are wondering, it's 324MB in size and contains a healthy 20 tracks.
Have you played the Citadel DLC yet, is it a fitting send off? I'm well behind on the Mass Effect 3 DLC, after the ending-gate I kind of got put off, sadly. If you're like me, and haven't grabbed it yet, check out the send-off trailer that was released last week.
Mass Effect 3 is available now for Windows PC, Xbox 36o, PlayStation 3 and Wii U. Check out our Wii U analysis here.