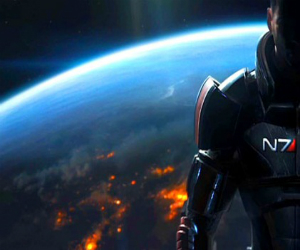 We have known for a while that the Citadel downloadable content for Mass Effect 3 will be the last time we will see Commander Shepherd, and the last add-on for the game that is now more or less a full year old.
This final chunk of DLC was released yesterday, and sees Shepherd and the crew of the Normandy given time off on the Citadel for shore leave – only for a band of mercenaries to target them and ruin that supposed time off. The pack will give gamers a chance to go on one last big mission with all of their favourite characters, giving Bioware the chance to give everyone a proper send-off.
Rather than the ultra-serious tone of the main game, this DLC looks like it will be more light-hearted and is aiming to bring the fun back to the game. Mass Effect 3: Citadel costs 1200 MS Points on Xbox 360, and £11.99 on other platforms.
See the Sendoff trailer below:
Mass Effect 3 is available now on Xbox 360, PlayStation 3, Wii U and Windows PC