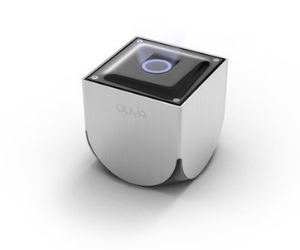 The Android console that sits above the likes of GameStick and others is the Ouya, without question. Not on quality, because we don't know how the consoles will run – simply on the fact that they were the first to the dance.
Those who Kickstarted it and helped the system reach $8,596,474 will see their consoles arriving through their door come March, and we now know that some major retailers have jumped on board, thanks to an interview Wall Street Journal conducted with Ouya's chief executive, Julie Uhrman.
Ouya will sell at Target, Gamestop and Best Buy in North America, with the online giant of Amazon also getting in on the mix. An Ouya system and one controller will cost $99, with an extra controller costing $49.99. The option to pre-order is also there right now, with the incentive that those who do so, will receive their Ouya in April, ahead of the scheduled retail release.
Understandably, the jury's still out on how successful the Android based home console will be, but at an affordable price point, Ouya could become the story of 2013.