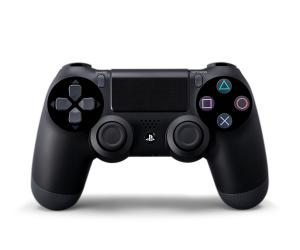 Sony recently revealed the DualShock 4, complete with front touch pad and built in move functions.

As previously reported the controller also features new 'bordered' sticks and more ergonomically designed grips.
Perhaps the most interesting addition is the 'share' button that will allow players to instantly upload both screenshots and video footage.
The blue strip visible along the top of the controller allows the pad to sense its distance from a suspiciously Kinect like accessory, which should help give the controller's motion controls a bit more finesse.
Considering the amount of technology crammed into the device the only thing that I'm worried about is just how much extra controllers are going to set me back this time…
[nggallery id=1332]