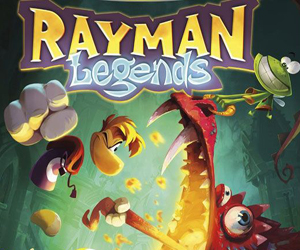 A member of the Rayman Legends development team has taken to Spanish forum EOL to lament Rayman Legends' recent delay, spitting venom at 'higher-ups' decision in the process.
Going by the name Zeta69 Neogaf's translation of his post sees him reveal that "[The delay] is not a decision taken by the development team, this comes from really really high up, so please don't pick on the game."
Zeta goes on to comment on the state of constant crunch time the team has endured in order to finish the game before its previous release date of February 26, "we've been making overtime with this game practically since May preparing E3, and then almost a demo per month (gamescon, Wii U presentation, shops, eShop, etc…) and at the same time trying to actually finish the game…. What face do you think we had when the week we had to close the game we're being told it's not going to be released? I couldn't believe it."
"For us, this means we've spent 6 months barely seeing our wifes, kids, and friends for nothing because, after all, such a haste wasn't needed. Believe it, it was a hell to swallow these news."
Eurogamer.net also unearthed previous posts from Zeta, including one from January 9 revealing that Rayman Legends was indeed a finished game. ""Today is a great day! We've closed Legends [development]. See what you think next month!"
To add more questions to the pile Nintendo-Nation.net have unearthed a Eurogamer interview from 2011 that quote's Microsoft's Content Submission and Release Policy as saying, "Titles for Xbox 360 must ship at least simultaneously with other video game platform, and must have at least feature and content parity on-disc with the other video game platform versions in all regions where the title is available." If this contract does still apply then it may be somewhat responsible for the Wii U version's delay.
Zeta concludes his post by reassuring us of the game's quality, before taking one last pop at the suited business types, "Rayman Legends is an excellent game and will still be, and the team that's making it doesn't deserve to have your back turned on them just because some men in ties one day took a wrong choice."
"This industry is really that s****y."
Rayman Legends has been delayed quite a few times already but this delay has hit everyone the hardest, largely because the Wii U version of the game is finished. So finished that this delay probably had the business types running into the factory shouting 'STOP THE PRINT RUN!' Or something. It's grand that everyone will eventually get to play the game on the system of their choice but it's rather obvious that the inexplicable Wii U delay has left a sour taste in a lot of mouths, both player and developer alike.
Rayman Legends will be released in September for Xbox 360, PlayStation 3 and Nintendo Wii U.