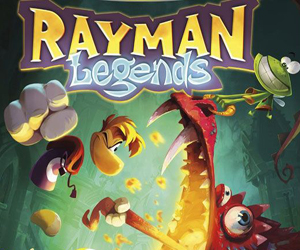 Nintendo must be tearing their hair out right now, as Ubisoft have announced that not only is Rayman Legends now coming to Xbox 360 and PlayStation 3, but they are coming out at the same time as the Wii U Version. Oh, and did I mention the release date is now September? Ouch!
This is terrible news for Nintendo, because whilst we always thought it would happen, we also thought that it would at least be a timed exclusive!
Here's the official statement from Ubisoft's EMEA Chief Marketing & Sales Officer, Geoffrey Sardin:
We heard from many Xbox & Playstation owners and Rayman fans who told us they really wanted to play Rayman Legends on their current system. We decided to give the fans what they wanted while at the same time broadening the audience exposed to this innovative and memorable game.
So you'll have to wait another 6+ months to play it yet, so in the meantime, check out our "Let's Play" video of the Wii U demo, below:
Rayman Legends will be released in September for Xbox 360, PlayStation 3 and Nintendo Wii U.