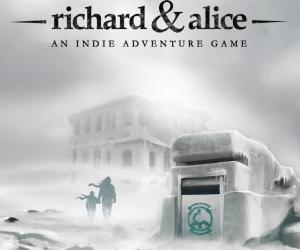 Going all the way back to September 2012, we previewed Richard & Alice, the indie-developed adventure game, by journalists Ashton Raze and Lewis Denby. But now, the game has finally become available to purchase, through GOG.com.
Both wonderfully talented wordsmiths, the adventure games genre seems a natural fit, allowing narrative and writing to take centre stage. Richard & Alice tells the story of two inmates in a future prison, giving the player the chance to find out just what is going on.
Some new screenshots have been released to celebrate the launch, so take a look at them, below, then read our preview. If you still aren't convinced, you can grab a demo from the official site.
[nggallery id=1336]
Richard & Alice is available now through GOG.com for $5.99.