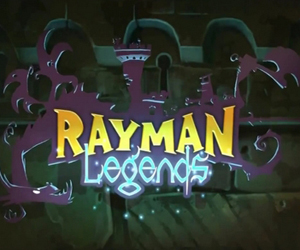 When it was announced that Rayman Legends was coming to 360 and PS3, as well as the Wii U, the Internet was none too pleased – particularly those that are in possession of a Wii U. Not because it is now coming to two other consoles, but because owners of Nintendo's latest hardware have to wait for something they thought was right around the corner.
Many people bought the console for the sole reason to play Rayman Legends. Even I threw a bit of a wobbler about this. To cushion the blow for those that have been up in arms about the whole thing, Ubisoft is releasing the upcoming 2D platformer's Challenge mode as a free download on the Wii U eShop, this April – which we learned thanks to MCV.
The online mode will be updated with new challenges on a daily basis, along with a Wii U exclusive dungeon setting. Now, in all seriousness, I think we can all agree that the more people that get to play this game, the better. Sure, it's a tad bit annoying to have to wait for Rayman Legends, after multiple delays already, but…eh…you'll get to play it in September.
…and that's good enough…right?
Rayman Legends will be released in September for Xbox 360, PlayStation 3 and Nintendo Wii U