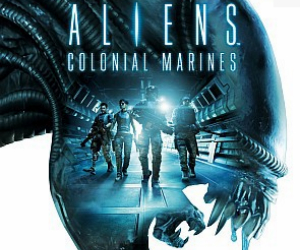 With the only major release being SEGA's Aliens: Colonial Marines, who'd like to guess what position it entered in?
That's right: 1st! Bet you didn't see that one coming. EA continue to enjoy the seemingly permanent spot inside the top 10 with FIFA 13, Dead Space 3 and Need for Speed: Most Wanted. Ubisoft aren't doing too badly either, as Far Cry 3 seems to still be selling enough to stay reasonably high up in the charts, as Square Enix's Hitman Absolution falls outside the top 10 for the first time in quite a while.
The big one this week is Metal Gear Rising: Revengeance, and you can come back tomorrow morning for our verdict on that particular Platinum Games/Konami title.
Yet again, very little Nintendo in the top 40, but that's not surprising given that the Wii U seems to have slowed down, sales wise at the moment. Though they seem to have realised there are problems and have massively ramped up their forthcoming games output, as revealed by a Nintendo 3DS Direct.
As always you can click the name of the game for our review.
TW = This Week
LW = Last Week
UKIE Games Charts©, compiled by GfK Chart-Track